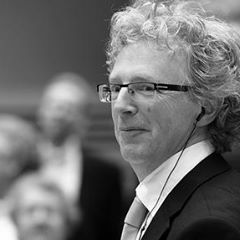 CHORAL ARRANGEMENTS AND COMPOSITIONS BY JETSE BREMER
Here you will find all the relevant information about his vocal group arrangements and choral music.
Would you like him to write a new arrangement or a new composition for your choir? Click on INFORMATION
If you click MIDI that is behind every title, you can listen to the arrangement.
You can see the first pages, or the odd pages, of the sheet music by clicking PDF.
You can print them and sing the arrangement with your group, to see if it's what you're looking for.
The arrangements are published in cooperation with amongst others the following companies:















The arrangements will be send by WETRANSFER.
Het Brabant Koor en Brabantse kinder- en jeugdkoren brengen samen "het bijzondere boek van Pythonia Pagode" op de planken!

Maar liefst 80 kinderen uit een drietal Brabantse jeugd- en kinderkoren zullen samen met het jubilerende Brabant Koor op zondagmiddag 29 oktober in theater Podium Bloos in Breda de première voor hun rekening nemen van Het bijzondere boek van Pythonia Pagode. Deze kinderkooropera werd in opdracht van het Brabant Koor geschreven door Jetse Bremer op een tekst van Wilbert Friederichs. De regie is in handen van Ine van Geel die ook de rol van Pythonia zal vertolken.
Bekijk het interview. Uitgezonden via TV Flevoland